Ordering a Home Inspection Before Putting Your Home On the Market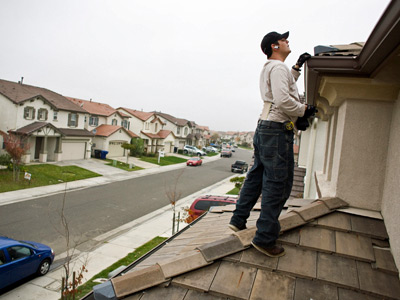 Home inspections are commonly ordered by buyers after the acceptance of a sales offer, but having your home inspected prior to putting your home on the market can save you a lot of headaches. A home inspection involves hiring a qualified home inspector to thoroughly inspect your property to identify any problems or repairs that need to be made. The process usually takes a few hours, and home inspectors charge a few hundred dollars for their services.
Having your home inspected before putting your house up for sale gives you options. You may learn about issues that your home has that you were not aware of. Some sellers choose to fix these problems right away. Another option is to disclose the issues to the buyer in advance, and set the asking price to reflect the repairs that the buyer will be required to make after moving in. Both methods can help you avoid unwelcome surprises during the inspection period that follows the acceptance of a sales offer.
A qualified home inspector will check out many different parts of your home, including, but not limited to, structural integrity, the roof, the electrical system, plumbing system, heating and cooling system, and basements, attics, and crawl spaces. Your inspector will prepare a full report for you, so you will have a written copy of his findings. In order to avoid a conflict of interest, your inspector should solely be responsible for the inspection only; avoid working with inspectors that make repairs themselves, or refer clients to repair companies.
Feel free to be present during the inspection. You can accompany the inspector as he examines your home- he should be happy to answer any questions that you may have. If major issues are found, such as a faulty roof, or a plumbing system that needs updating, do not forget to include these problems on the disclosure report that you are required to provide to prospective buyers.
Home inspection check list
AS985