Tips For the First-Time Home Seller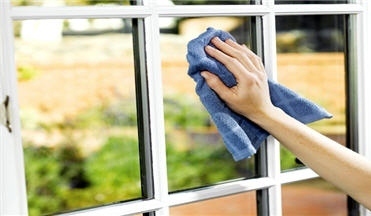 Selling a home can seem intimidating for homeowners who have never sold a property. Everything from selecting a seller's agent to preparing the house for the market can seem complicated. But it doesn't have to be-- millions of homes are sold each year, and with the assistance of an experienced real estate agent you can sell your home too. The following tips will assist you as you sell your first home:
Don't Get Discouraged- Selling a home can be overwhelming, but people do it every day! Focus on each step of the selling process, and remain confident that you will sell your home.


Realize That Times Have Changed- Depending on how long you have lived in your first home, the buying and selling process has most likely changed since the last time you were a buyer. Take the time to understand the changes to how buyers look for and sell homes- this can give you a great advantage when you put your home on the market. For example, the Internet plays a much bigger role in home searches now than it did a decade ago- work with your real estate agent to develop an effective marketing plan that utilizes the strength of the web.


Make Necessary Repairs- Home buyers expect homes on the market to be in reasonably good shape. Making needed home repairs, and performing regular maintenance on your home will make it more attractive to buyers. If you do not have the funds or time to make repairs, lower your asking price to reflect this fact.


Highlight All That Your Home Has To Offer- Clean, organize, and de-clutter your home prior to any showings. This will allow prospective buyers to see the best features of your home, instead of seeing your possessions everywhere. Do whatever you can to make your home inviting- light candles, place fresh flowers on the counter, and control the temperature of your home to be comfortable. You may be amazed by the effect that these little touches can have.


Understand Your Local Market- Home values are constantly fluctuating. Pricing your home properly initially will greatly increase the likelihood that it will sell in a timely manner. Your real estate agent is your most valuable tool in this respect- he will help you understand the market in your area so you can price your home accordingly.
AS985