Negotiating a Real Estate Deal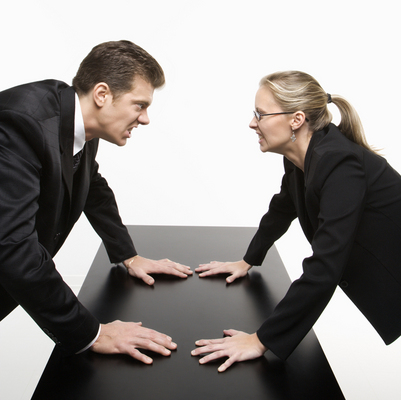 Negotiating is a big part of any real estate transaction. Very rarely will you find a buyer and a seller who agree on every aspect of a deal. Dealing with negotiations does not have to be stressful if you know what to expect. The first step in the process is the sales offer. This is done in writing, and submitted by the buyer's agent to the seller's agent. After receiving an offer, the seller has the opportunity to review it, and negotiations can begin. Common points of negotiation include the selling price, who pays for repairs that need to be made, and who pays for costs required to close the sale. Working with an experienced real estate agent is the best way to ensure that your interests are protected!
Be Fair, Whether Setting the Price or Making an Offer
If your home is priced significantly higher than similar homes in the area, you are much more likely to get low-ball offers, if you have any buyer interest at all. As a buyer, making a low offer on a home that is appropriately priced can offend the seller, and cause your offer to be rejected. When setting a price, or making an offer, it is a good idea to examine comparable sales in the area, and keep your price within that range.
Understand the Priorities of the Other Side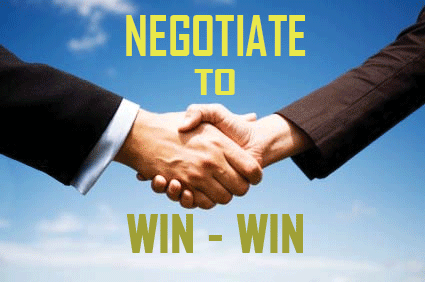 Negotiations will go much smoother if you understand the needs and main priorities of the other side. If a buyer needs a quick closing date, he may be more likely to cover all of the closing costs, and make needed repairs himself after he moves in. On the other hand, a seller who needs to get out of his house quickly may make concessions on the asking price of the home. If a seller is firm on price, he may be willing to contribute money towards the closing costs.
Be Prepared to Compromise
The main goal of real estate transaction negotiations is to come to a deal that is satisfactory to both sides, so that the deal can close without any issues. This does not mean that every one of your desires will be fulfilled. Feel free to stay firm on issues that you are firm on, but be ready to compromise on other issues that are important to the person you are negotiating with.


AS985