Top Reasons to Hire a Real Estate Agent When Selling Your Home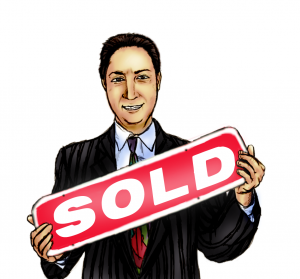 The fees associated with hiring a real estate agent to sell a home often makes sellers question whether they should hire a real estate agent, or try to sell their homes themselves. Selling a home is quite a complex process, and it involves a lot more than just putting a "For Sale" sign in your front yard and posting pictures on the Internet. The average commission paid to a seller's agent is around 5%- if you are working with an experienced real estate agent you will quickly realize that they are worth every penny of this fee. Continue reading to learn more about the advantages of hiring a real estate agent when you are selling your home.
An honest evaluation of your home. If you are like most people, you probably have an emotional attachment to your home. This type of attachment can make it difficult to clearly see your house from a buyer's point of view. During your initial meeting with your agent he will give you an honest evaluation of changes that should be made to your home in order to make it more appealing to potential buyers. These changes may include changing paint colors, de-cluttering rooms, and making repairs around the house. Properly preparing your home before putting it on the market can make a huge difference in how quickly your home sells.
Expert pricing strategy. Pricing your home correctly is essential to getting it sold. It is much better to set it at the right price initially, as opposed to having to reduce the price due to lack of interest. Your real estate agent will provide expert guidance when deciding on what price to list your home at. Two areas that a real estate agent excels in are understanding of current market conditions and being able to research comparable sales in your area- both are essential to determining the proper listing price of a home.
A strong marketing plan. You can hope that a potential buyer happens to find your home, or you can hire a real estate agent who has a proven marketing plan! Exposure is very important when selling a property, and listing agents know how to get your property noticed by potential buyers. When you work with an agent to sell your home, you will have a professional on your side who is highly experienced in marketing properties that are for sale. Before hiring an agent feel free to ask about his marketing strategy for your home; a great agent will have no problem outlining an effective plan. In addition to providing an effective marketing for your property, your agent will also pay for all expenses related to said marketing plan, such as listing your home on the MLS, printing informational flyers, and having photographs taken of your home.
Someone to handle all of the paperwork. Selling a home involves mountains of paperwork. Your agent knows the ins and outs of this aspect of selling a home, and he will prepare and organize all of the documents necessary to sell your home. This includes important items such as the lead paint, radon, mold, and seller's disclosure forms that are required to sell your home. All you will have to do is read and sign the papers- your agent will ensure that documents are filed or sent to the proper party. You can also count on your agent to answer any questions that you may have about anything that you are required to sign.
Your agent will take care of all showings. If your home is properly prepared for market, and correctly priced, you are sure to have many interested potential buyers. These buyers will want to tour your home to see if it is a good fit for them. When you have a listing agent, he will handle all communications with potential buyers, as well as personally showing them your home. He will also coordinate convenient showing times when other real estate agents want to bring their clients to see your property.
Your agent will negotiate on your behalf. Almost all great real estate agents are skilled negotiators by nature. When offers are received on your home your agent will carefully review them to select the one that will net you the biggest profit. If you receive offers that are lower than your asking price your agent will help you prepare an attractive counter offer. Your agent will also negotiate with the buyers through their agent in regards to any concessions or repairs that they may be asking for. Having a strong negotiator on your side can result in thousands of extra dollars in your pocket.
Guidance and advice at every step of the process. Selling your home can be a complicated process. When you work with a real estate agent, you will have a real estate expert on hand to answer all of your questions, from the moment you hire your agent through the closing of the sale. Working with someone that is experienced in selling homes is guaranteed to make your home selling experience stress-free! So why would you want to sell your home yourself when there are experienced professionals available to take care of everything for you?
AS985