Private Mortgage Insurance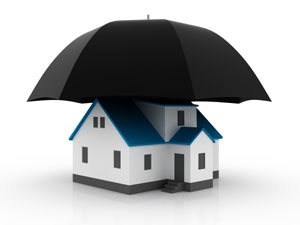 Private mortgage insurance, also referred to as PMI, is a type of insurance that protects a lender in the case that a borrower defaults on his mortgage loan. Not all borrowers are required to pay private mortgage insurance- the insurance policy is waived for those that have a down payment of at least 20%. Borrowers who have less than a 20% down payment will pay for PMI each month- it is almost always rolled in with the monthly mortgage payment.
Each lender has their own rates for PMI, but in the majority of cases you can expect your annual premium for the first year of the loan to be equal to 0.50 to 0.90 percent of the loan value. Premiums tend to decline each year thereafter. Some lenders require that the entire first year of PMI be paid upfront at closing, while others allow for payments in monthly installments.
You are not required to pay PMI for the life of your mortgage loan. Most lenders allow you to drop PMI after your loan to value ratio falls below 80%. According to the Homeowners Protection Act, PMI must be dropped when the loan to value ratio reaches 78% if the home closed after July 29, 1999. If you have made significant improvements to your home which have added great value, you may consider refinancing- this can drop your loan to value ratio below 80%, thus eliminating PMI payments.
There are many loan programs available, and a down payment of less than 20% is the norm for most people. While lenders are offering a variety of loan services, and working with people of all financial means, PMI remains a requirement of most loans. If you have less than 20% down, you should plan on paying this fee for at least a couple of years.
AS985