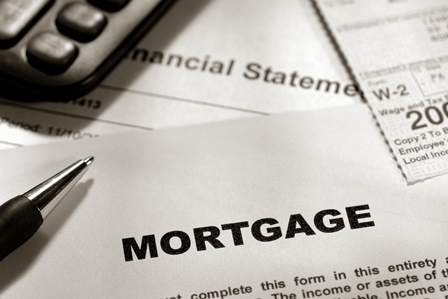 Types of Mortgage Loans
When you are shopping for a mortgage, you may hear about a variety of loan types that you are not familiar with. Lenders have designed a number of different types of loans to meet the needs of different types of buyers. A mortgage that may be a good option for one buyer may be a bad choice for you. Taking out a mortgage loan is a serious responsibility that you will be paying off for a long time- work with a mortgage expert to ensure that you select a mortgage that best fits your unique situation.
Fixed-Rate Mortgage- A fixed-rate mortgage is what most people think of as a traditional mortgage loan. In this type of loan the interest rate stays the same, and the monthly payment is stable throughout the life of the loan (payments due may fluctuate slightly if property tax rates change). The most popular type of fixed-rate loan is a 30-year mortgage, but if you can afford a higher monthly payment you may want to opt for a 20-year or 15-year mortgage in order to pay off the loan faster and save money on interest paid.
Adjustable-Rate Mortgage- An adjustable-rate mortgage (ARM) is a type of loan in which the interest rates change according to the terms outlined in the loan documents. In most cases, the interest rates will remained fixed for a set period of time, such as 7 or 10 years. After that point the interest rate on the loan will depend on the market at that time. If interest rates are higher after the fixed period ends, you may see your mortgage payment increase- sometimes dramatically. ARM loans usually have lower initial interest rates than a fixed-rate mortgage, and thus lower monthly payments. They may be a good option for someone who does not plan on living in his home for more than a few years. When the initial fixed-rate period ends, you will have to either refinance, sell the property, or pay the higher monthly payments.
Balloon Mortgage- With a balloon mortgage the entire balance of a mortgage loan is due on a specified date. The terms depend on the lender, and a balloon mortgage payment can become due at any point in the future. When the loan balance comes due, the borrower must pay-off the loan or refinance the loan- otherwise they will lose the property. While balloon mortgage payments have lower interest rates than traditional loans, they can be a risky prospect for many buyers.
New Construction Loan- If you are building a new home, you will most likely need this type of loan to cover the costs associated with buying building materials and paying laborers. Not all new home purchases require this type of loan- homebuilders that are building a new neighborhood can often offer buyers more traditional financing.
Assumable Loan- With an assumable loan a borrower may sell his home, and the buyer can "take over" the seller's mortgage without any changes to the original loan terms. These types of loans are no longer very common, but they do exist. If you are interested in assuming a mortgage, or having someone else assume your current mortgage, talk to your lender to find out if your loan qualifies.
AS985